There are few things more devastating to a person's life than being accused of or charged with committing a Kansas sex crime, including electronic solicitation, indecent liberties, possession of child pornography or a crime of sexual violence. It is very important to retain legal counsel immediately to begin representing your interests.
Sex crimes laws in Kansas can be very confusing, and attempting to navigate this area of the law without an experienced criminal defense lawyer well-versed in the field can result in terrible consequences. The mere allegation or rumor of such an act can cost people their jobs, families, reputations and freedom. More catastrophic is the possibility of conviction of a Kansas sex offense, which may result in imprisonment and /or public registration as a sex offender on the Kansas Sex Offender Registry. Most Kansas sex crimes are also non-expungeable, meaning that a conviction for such an offense will remain on your record for life, rendering you incapable of escaping your past. This can forever impact one's ability to find employment or enjoy other right and privileges. The following is a guide to the process and issues typical in a Kansas sex crimes investigation.
---
The Kansas Sex Offense Process Starts with Police Investigations
There are many different types of evidence that are relevant to police investigations of Kansas sexual offenses. Each type of evidence has a specific role in the eyes of police and prosecutors, and should be dealt with accordingly by an experienced sex crime defense lawyer.
Victim Statements
A victim's statement about a sex offense falls under 2 main categories: Adult statements, or child statements. Investigators will give special care and attention to statements of sexual abuse made by children, and so should a sex crime defense attorney.
A child who alleges sexual abuse is likely to be referred by police to the Sunflower House agency. The agency employs professionals who are specially trained in forensic interviewing of children.
Interviewers may use drawings, diagrams and anatomical dolls during the process. However, use of leading and suggestive questions by the interviewer is not allowable, and careful review of the session for any improprieties needs to be taken by the defense.
Adult statements of a sexual offense are normally taken and recorded by a police officer or detective. These statements may also include video as well as audio recordings by police which attorneys can review.
Physical Evidence
Physical evidence for consideration in charging a person with a sex crime in Kansas may include various types of samples and submissions, including:
Hair samples
Finger or palm prints
Bedding
Clothing
Pictures/video
Other miscellaneous objects, and
Biological materials
Biological materials can be collected from a victim at a hospital by a Sexual Assault Nurse Examiner. These nurses are specially trained to document a detailed report and collect bodily evidence from a victim of a sexual offense.
A suspect may be approached by police during the investigation and asked for consent to give a DNA sample, or for permission to search the home or vehicle. This may happen if investigators feel there is no time to obtain proper search warrants.
A suspect is also very likely to be approached by a detective in order to answer a "few questions" regarding the accusations. The investigator may appear friendly and/or sympathetic to the accused, in efforts to coax as much information as possible from them.
John Demarco, A Kansas Lawyer Experienced in Sex Crime Defense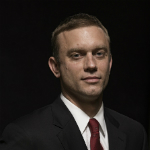 It is almost never a good idea to cooperate with investigators of a sex crime without your attorney present. If you are being investigated or are accused of a sex crime in Kansas, you owe it to yourself to contact Attorney John DeMarco to discuss your case.
John has extensive knowledge of the procedures, personnel and defenses in Kansas sex crimes cases. He worked for the Johnson County Public Defender's Office for the first five years of his legal career, defending clients solely on felony charges, including aggravated sexual battery, aggravated assault, rape and aggravated sodomy.
Additional Resources:
If you've been accused of a sex offense in Kansas we encourage you to learn about the charging process, when to hire an attorney and the laws involved by clicking the links below.